Block Management
Dillons are specialists in Long leasehold and Freehold Management with over 4 decades worth of experience in managing buildings. We believe that the role of a managing agent is a complex one which requires a professional, experienced approach.
It is essential that agents that take care of your building do so with knowledge of landlord and tenant law, building construction, health and safety regulations, extensive accounting and more.
We also believe that efficient and effective block management can make a huge difference to those that live in the building and we pride ourselves on getting tasks completed in a timely manner, using professional and qualified contractors and at a competitive price.
Block Management Services we offer;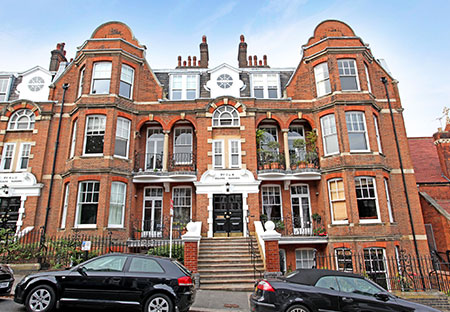 Computation of annual Estimated Expenditure in respect of the Service Charge.
The quarterly or half-yearly collection of Service Charges on the appropriate dates as the lease defines.
Preparation of Annual Accounts for auditing purposes and for certification by our firm or your auditors in respect of the Service Charges.
Recovery of any outstanding Excess Service Charges, following the production of Audited Accounts.
Supervision of staff (if any) at the property and payments of wages, including PAYE calculations.
The organisation and supervision of small works of repair. For the organisation and supervision of major works, we charge a separate fee. Should the scope of any major works be beyond our expertise we would instruct a specialist surveyor.
Preparation of Section 20 Notices of the Landlord and Tenant Act 1985 (As amended by Section 151 of the Commonhold and Leasehold Reform Act 2002). This is required when major works are undertaken.
Regular attendance at the property by one of my nominated surveyors, together with an approximate bi-annual formal inspection of the property in order to assess any likely major repairs and total amount of insurance cover required.
Liaison with Lessees. We will undertake to make a member of staff available at regular intervals, if required, for any management meetings with the Lessees representatives. We would expect such meetings to take place at least twice each year.
We offer company secretarial services if required.
If your Management Company finances or commences a Reserve Fund, we would compute and amortise such a fund.
We provide separate bank Accounts held in Trust for each building within our care.
We are fully covered with Professional Indemnity Insurance a copy of which is of course available for you to inspect should you so wish.
Dillons Management Limited is the appointed representative of Miles Archer Limited, 142b Main Road, Biggin Hill, Kent, TN16 3BA, which is authorised and regulated by the Financial Conduct Authority.
We provide a 24-Hour Emergency Service for clients