Block Management
Services we offer
Computation of annual Estimated Expenditure in respect of the Service Charge.
The quarterly or half-yearly collection of Service Charges on the appropriate dates as the lease defines.
Preparation of Annual Accounts for auditing purposes and for certification by our firm or your auditors in respect of the Service Charges.
Recovery of any outstanding Excess Service Charges, following the production of Audited Accounts.
Supervision of staff (if any) at the property and payments of wages, including PAYE calculations.
The organisation and supervision of small works of repair. For the organisation and supervision of major works, we charge a separate fee. Should the scope of any major works be beyond our expertise we would instruct a specialist surveyor.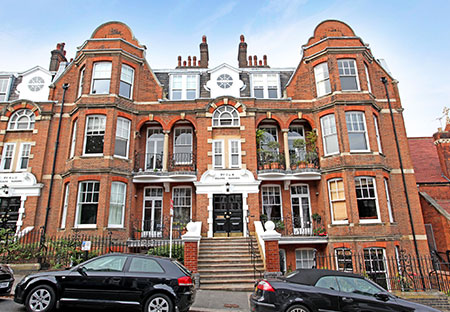 Preparation of Section 20 Notices of the Landlord and Tenant Act 1985 (As amended by Section 151 of the Commonhold and Leasehold Reform Act 2002). This is required when major works are undertaken.
Regular attendance at the property by one of my nominated surveyors, together with an approximate bi-annual formal inspection of the property in order to assess any likely major repairs and total amount of insurance cover requir ed.
Liaison with Lessees. We will undertake to make a member of staff available at regular intervals, if required, for any management meetings with the Lessees representatives. We would expect such meetings to take place at least twice each year.
We offer company secretarial services if required.
In the event that your Management Company finances or commences a Reserve Fund, we would compute and amortise such a fund.
We provide separate bank Accounts held in Trust for each building within our care.
We are fully covered with Professional Indemnity Insurance a copy of which is of course available for you to inspect should you so wish.
Dillons Management Limited is the appointed representative of Miles Archer Limited, 142b Main Road, Biggin Hill, Kent, TN16 3BA, which is authorised and regulated by the Financial Conduct Authority.
We provide a 24 Hour Emergency Service for clients
If you have any queries or require further information about our services please contact info@dillonsproperty.co.uk or call 0207 561 5230. We would be happy to arrange a mutually convenient appointment at your property to introduce our firm. We look forward to hearing from you.